Food Safety Course 2018
Dear Valued Members and Industry Colleagues,
Warm Greetings from PCAM!
PCAM is organizing the Food Safety Course to ensure that members received continuous training and development in enhancing our skills to provide better services to our customers. Kindly browse through our brochure attachment to find the details of the course for you to boost your professional expertise in the areas of Food Safety and pest Management requirements. The details are as follows:
April 17 & 18, 2018 (Tuesday & Wednesday)
9.00 am – 5.30 pm
The Pest Control Association Of Malaysia SECRETRIAT, No 8-1A, Jln Perdana 6/8B, Pandan Perdana 55300 Kuala Lumpur
PCAM Member: RM 480.00 / pax | Rm 430.00 / pax (minimum 3 person)
Non-Member: RM 630.00 / pax | Rm 550.00 / pax (minimum 3 person)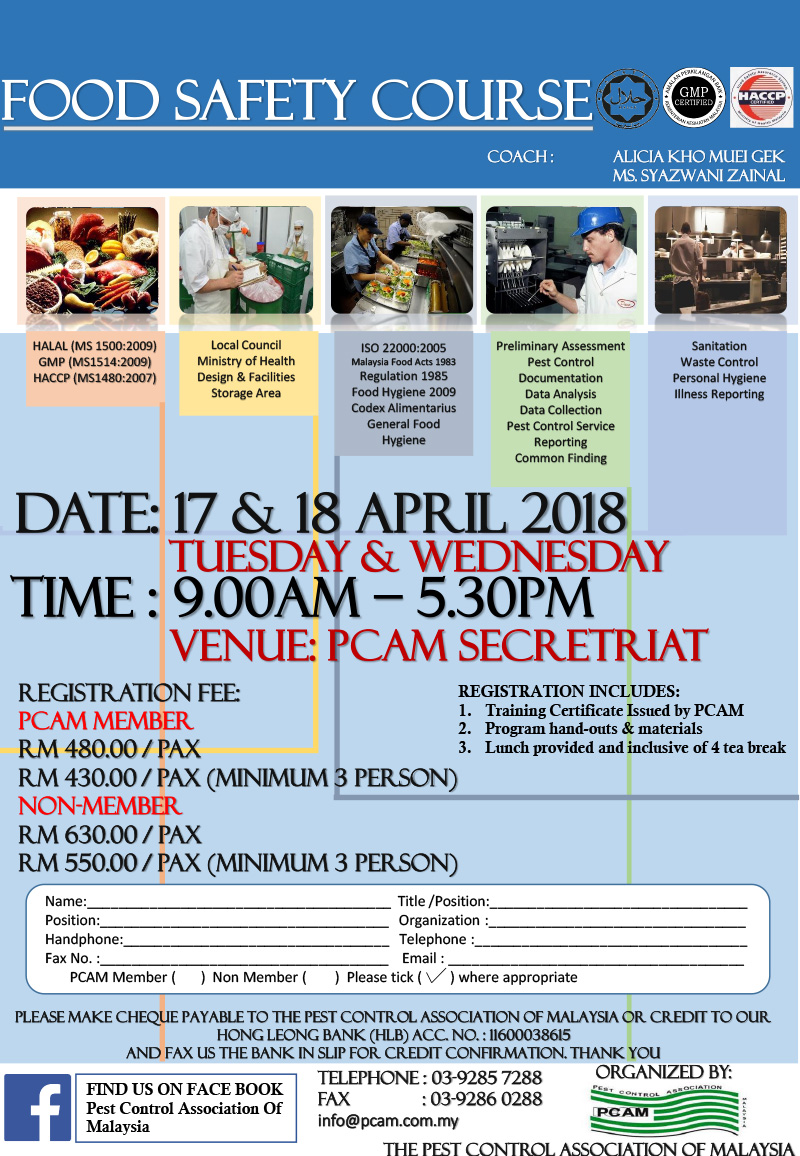 Kindly take note that registration will be accepted based on first-come-first serve basis. Register early to avoid disappointment.
Do call our PCAM Secretariat (Ms Diana) for any inquiries pertaining to the training programme at 03-9285 7288.
Thank you and Warmest regards
Diana
PCAM Secretariat