Briefing on SME Grants & Quality Management System (QMS) – 28 April, 2018
Dear esteemed members,
The Pest Control Association of Malaysia (PCAM) is pleased to invite you to participate in the briefing of the followings: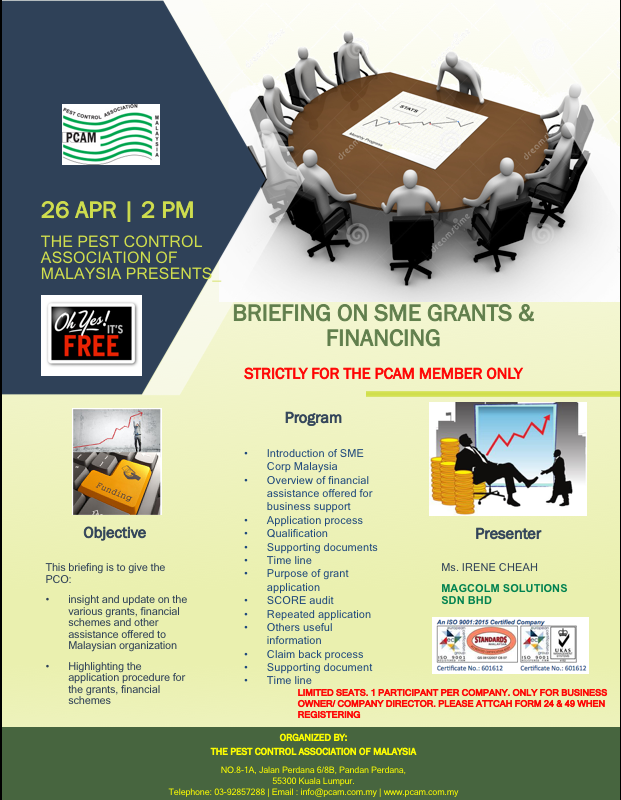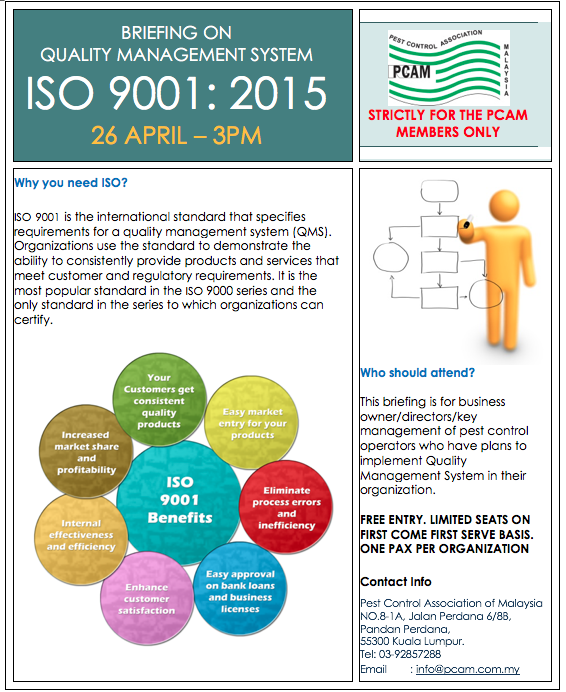 Registration is through online only and you can find the link here. Seats are limited and will be based on first come first serve basis. Dateline to register: 23 April, 2018. Please contact us at 03-92857288.